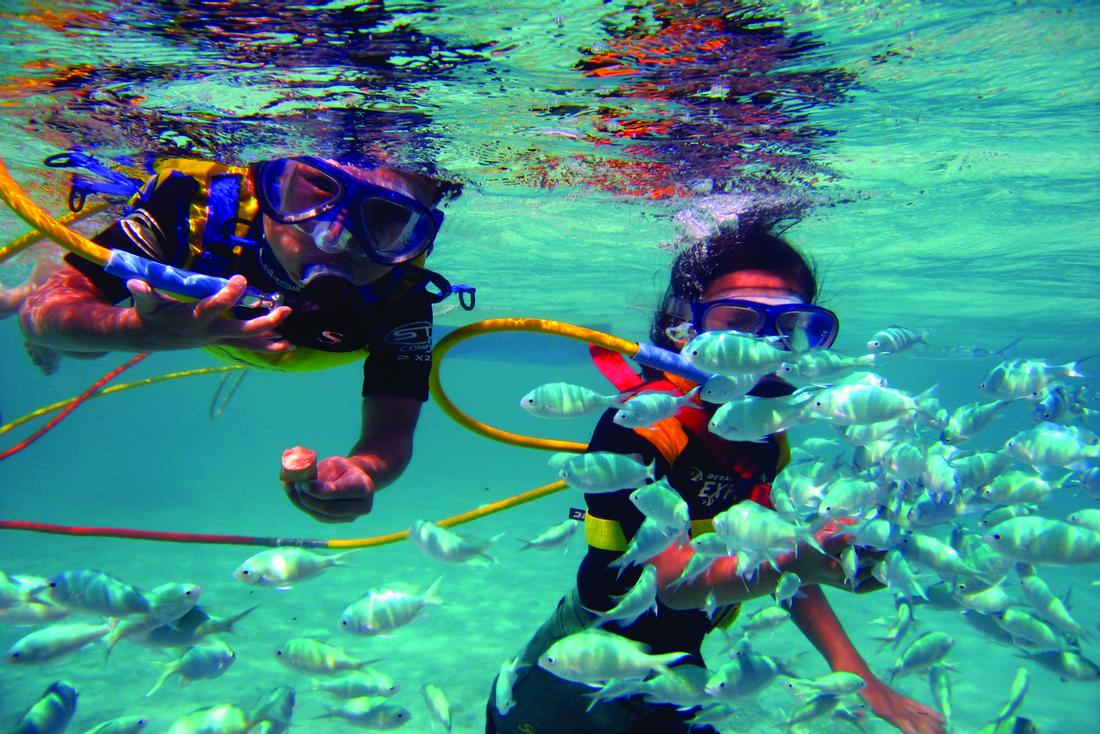 Snuba Doo Kids Experience Turks & Caicos
Providenciales

Turks & Caicos
SNUBA Doo® is a fantastic way for children between the ages 4 to 7 years old to join their siblings, parents or family members on a shared SNUBA tour! Just like SNUBA, children will get to experience the underwater world from the surface. All children are provided with a specially designed, highly adjustable floatation vest keeping them buoyant at the surface, while their families SNUBA dive below. All participants breathe through a scuba-type regulator with a child-sized mouthpiece. The air line runs to a connection on the back of the SNUBA Doo vest which prevents the child from touching, accidentally disconnecting, or removing any part of the equipment. The air-line is also limited in length ensuring the child is within 10-feet from the SNUBA surface raft at any time. Participants are under the strict supervision of a certified SNUBA Guide throughout the entire tour. It's the perfect way for the entire family to experience the incredible ocean together.
HIGHLIGHTS
Children ages 4 to 7 can safely enjoy this tailored SNUBA experience with family (children must be accompanied by a paying adult)
Experience the underwater world by descending a maximum of 10-feet
Participants are under the supervision of a certified SNUBA guide throughout
Perfect way for the entire family to experience the ocean together
1:00 hour approx.
Additional Information
Not recommended for pregnant women
Not accessible for the physically challenged
Not recommended for people with back problems or who have had a recent back surgery
Not recommended for people with respiratory or heart problems
Not recommended for people with a recent arm/hand surgery
Not recommended for people with motion sickness